Asylum 
Series-in-Progress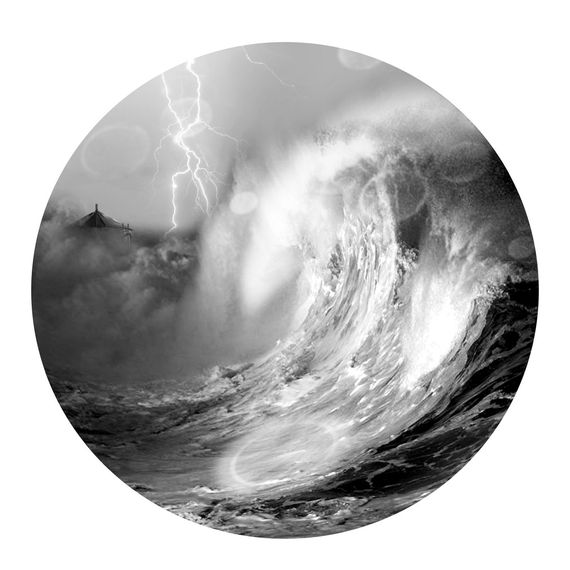 The following digital montage photographs are from a series-in-progress begun as artist- in-residence at Light Work, Syracuse.  The final series will consist of approximately 50-60 photographs. Each photograph is 12" in diameter and will be framed flush in a circular frame.  The series will be subdivided into the following categories: hero, buoy, worker, storm, and sign. 
Each photograph begins as multiple appropriated photographs (see the example at the bottom of this page). These images are then digitally altered.
These works investigate hostility, both natural and manufactured. They suggest an ongoing desire for civility and permanence, while examining instability and loss.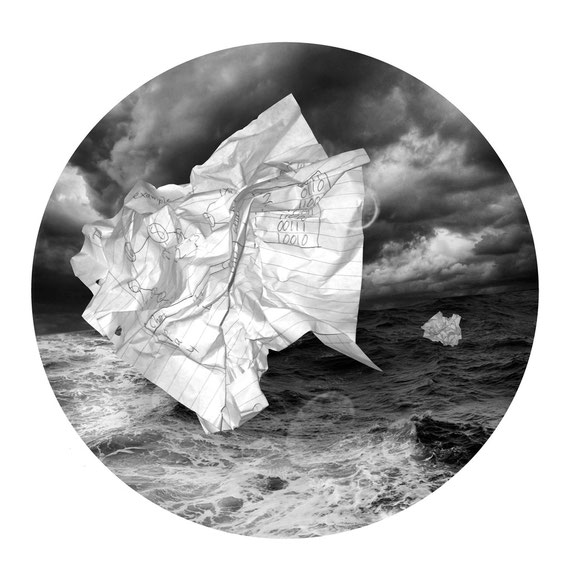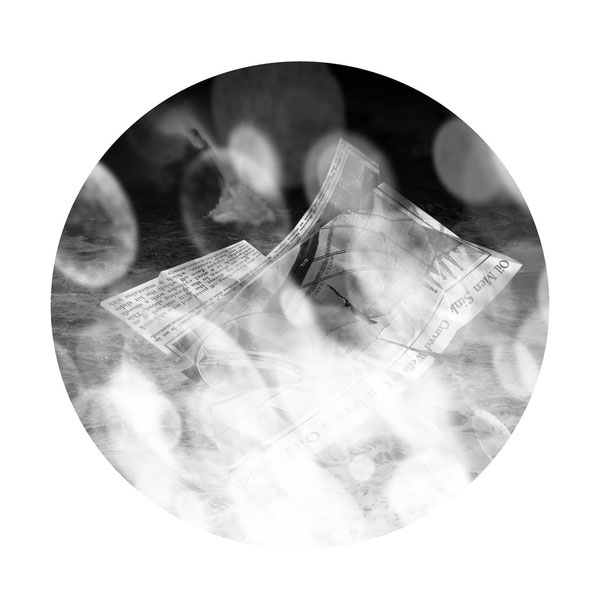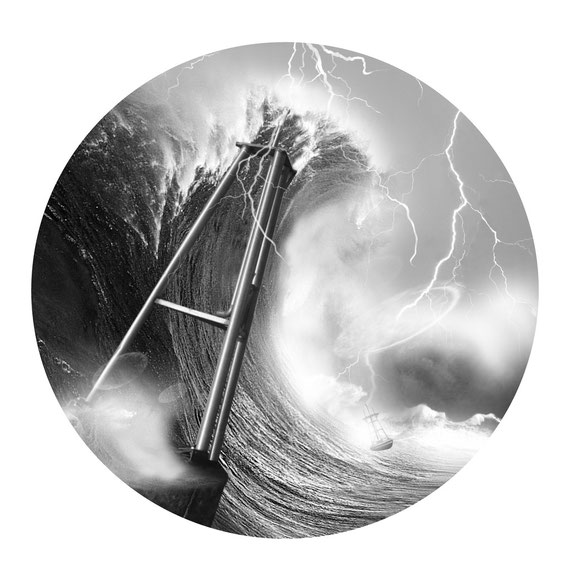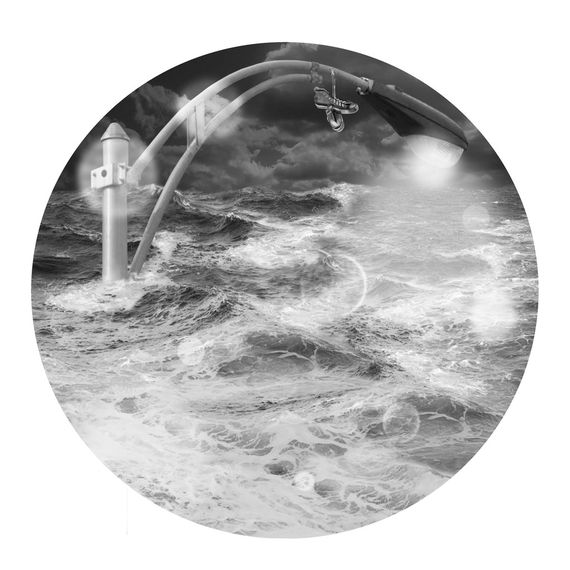 Untitled (sign 2), detail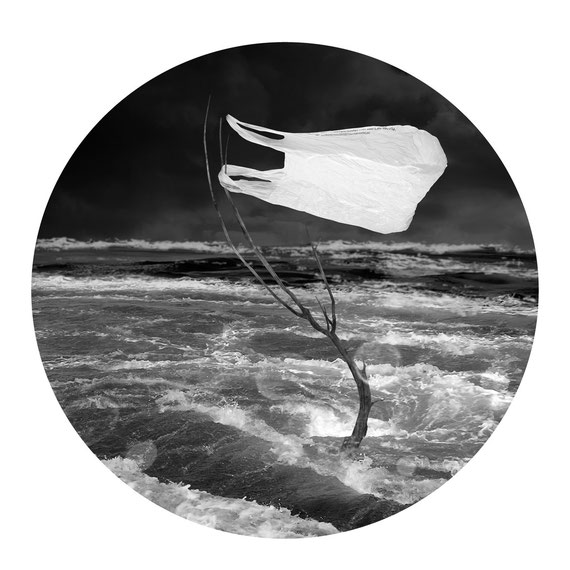 Untitled (sign 4), detail